See Before & After
Roll over to reveal damage-free paint after film removal.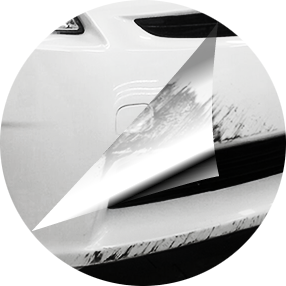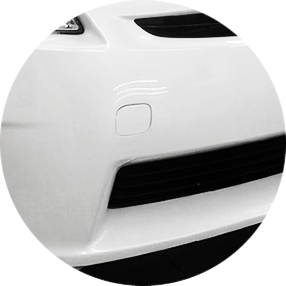 One of the most important considerations when deciding to have Clear Bra installed on your vehicle is how much of it should you have covered with Paint Protection Film (PPF) and where.
The obvious response is where your car is most susceptible to rock chips, but there is more to take into account. One area of the car that is often scuffed is the trunk access area at the top of the rear bumper, where luggage dragging can damage the paint.  Other areas that are also prone to paint damage are the surfaces near the wheel wells and the rocker panels due their proximity to the tires and the ground.
Coverage Options for All Budgets and Needs
All of our kits are computer precision cut on site, and although we normally have templates for the entire car, most people choose to cover the front-end surfaces because that is what will be damaged the most over time.
We recommend having the full front-end protected.  That will cover everything all the way to windshield.  Of course, we will also add film to the back of the mirrors since they will be head-on to the road.
We also offer a partial kit, which covers only the leading edge of the hood and front fenders, and the full bumper.  The drawback to the partial kit is that there will be a visible line across your hood and fenders where the film ends, whereas with the full front end install, the film would be nearly undetectable.